Medical malpractice Lawyer in Homewood
Panio Law Offices Helps You Understand Examples of Medical Malpractice
When we seek medical aid, we put our faith in the healthcare providers serving us. We trust that the doctors, nurses, hospitals, and other medical professionals we interact with to treat us with integrity and care. However, every year, many people are injured or killed as a result of errors made by healthcare providers.
Questions about your injuries due to medical negligence? Contact Panio Law Office to begin with a free consultation!
In 2019, Illinois had 347 medical malpractice payouts, which was a 32% decrease from 2017. The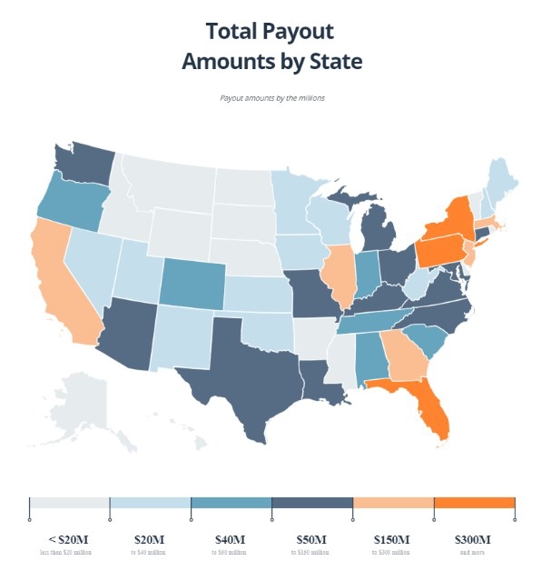 average payment amount for medical malpractice cases was $588,852. At Panio Law Offices, we know how stressful and emotionally exhausting it can be to deal with a medical malpractice claim, and our medical malpractice lawyer in Chicagoland is prepared to help you hold healthcare workers responsible for their actions.
What Is Medical Malpractice?
Medical malpractice occurs when a doctor, hospital, or other health care provider causes harm or injury to a patient through negligence and/or reckless behavior, or, in extreme cases, intentional actions.
There are many different kinds of medical malpractice, and a personal injury lawyer familiar with handling medical malpractice cases in Illinois will be able to analyze your situation and help you determine if you have grounds for a suit.
What are Examples of Medical Malpractice Claims?
The general rule of thumb is that any harm suffered at the hands of employees of the hospital (orderlies, nurses, EMT personnel) brings liability for that harm on the hospital. What many do not know is that doctors aren't often considered hospital employees.
If you are a patient in a hospital and suffer injury in the course of your treatment, your first inclination may be to go after the hospital for medical malpractice damages. However, few people are aware of the complex set of rules and regulations that govern liability in these cases. Not every injury suffered in medical treatment constitutes malpractice. Of course, if neglect or incompetence is at the root of your injury, there is a strong likelihood that you may have a case of medical malpractice. But when the treatment of an injury occurs in a hospital setting, the hospital is not necessarily at fault in the eyes of the law.
The most common examples of medical malpractices cases include:
Medical abandonment
Dental malpractice
Failure to diagnose or misdiagnosis
Failure to order appropriate or necessary testing
Medication errors, including dosage errors
Misread X-rays, ultrasounds, etc.
Missed or incorrect diagnosis
Pharmaceutical errors
Spinal cord injuries
Surgical errors or unnecessary surgeries
Treatment errors or neglect
For a case to be classified as medical malpractice, the patient must suffer a significant injury, and that injury must be identified as having occurred as a result of negligence on the part of the healthcare provider. Furthermore, the circumstances of the case must demonstrate a clear violation of the medical standards of care set forth by the law.
Small Firm Attention with Big Firm Results
At Panio Law Offices, we strive to provide clients with the customized legal representation they need to feel confident in court. We also emphasize building quality relationships with our clients, and unlike large firms, you will receive the dedicated attention you deserve, and you will always work directly with your attorney. Additionally, our medical malpractice lawyer in Chicagoland can handle the most complex, severe cases. If you are struggling after losing a loved one in a medical malpractice situation, we are here for you.
Hear it from Our Satisfied Clients!
Chris Panio is great! I retained his services after an auto accident, and not only was he personable and easy to work with, he was able to get us a great settlement with very reasonable fees. He worked diligently on my behalf, provided me with all the details about my case in a timely manner, and explained it all in 'English." I highly recommend Chris Panio.
For a free, confidential case consultation, call Panio Law Offices at (708) 928-8680.