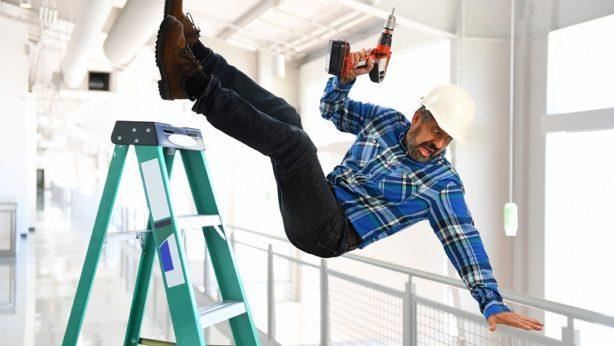 In January and February 2016, two employees of Ohio based auto parts manufacturer Sunfield, Inc. suffered severe injuries as a result of coming in contact with moving machine parts. Upon inspection the U.S. Department of Labor's Occupational Safety and Health Administration (OSHA) found that the company maintained in adequate power press guarding, as well as hazardous energy control procedures meant to prevent the accidents were not in place.
Following inspection the company was fined $1 million and agreed to hire a safety and health coordinator that would resolve safety and health violations at Sunfield's Hebron, OH plant.
"Employers have an obligation under the law to ensure safe and healthy workplaces," said OSHA's Chicago-area Regional Administrator Ken Nishiyama Atha. "In addition to paying a $1 million penalty, this company has committed to invest in the safety and health of its employees and work cooperatively with OSHA."
Sunfield plans to revise die-change procedures, establish a program for ensuring installed light curtains and interlocks are functioning properly in advance of each shift, and work with third-party auditors to complete a safety and health audit of its facility, all part of the settlement with OSHA. OSHA staff will meet quarterly with representatives of the plant to insure all elements of the settlement are implemented as agreed.
Similarly, OSHA has cited Kraft Heinz Foods Company for machine safety violations resulting from an accident at one of its Midwest facilities that left an employee who was clearing a machine jam with a partially amputated finger. The company is looking at more than $109,000 in proposed penalties.
OSHA's inspection found that Kraft Heinz Foods Company failed to "implement energy control procedures to prevent equipment from unintentionally starting; install adequate machine guards and energy isolation devices; and train employees on the use of energy control procedures."
Per the Occupational Safety and Health Act of 1970, employers are responsible for providing safe and healthful workplaces for their employees.
Workers injured on the job are often in a precarious position because they face not only an uphill battle pursuing treatment and recovery but they do so while often trying to maintain employment. In addition to the limited resources Workers Compensation affords injured workers, personal injury options offer potential damages from not only employers but also product or machine manufacturers and suppliers whose defective products caused injuries in the workplace.
If you've been injured on the job, call the experienced personal injury attorneys of Panio Law Offices in Chicago. We are skilled in personal injury litigation and work tirelessly to ensure our clients receive the highest damage awards to which they are entitled. Call us today at (708) 928-8680. We can help.