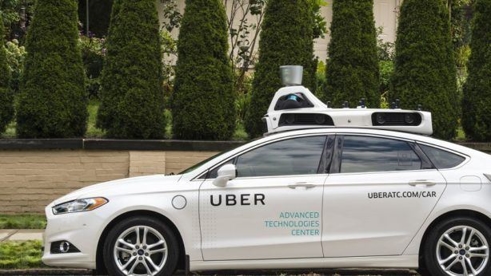 An investigation into the fatal crash of an autonomous Uber car in Arizona has determined that the vehicle's software ignored the woman it fatally struck this spring. The problem stems from a function in its programming that designates which objects to observe and which to ignore.
Techcrunch reported that investigators were zeroing in on two distinct reasons the car did not break or slow down when approaching Eaine Herzberg walking her bicycle across the street:
1: The problem originated in the object recognition system, which perhaps failed to identify Herzberg and her bike as a walking pedestrian. Techcrunch reported that this scenario is not likely because bicycles and people are among the things the system is supposed to be the best at identifying.
2: The problem originated in the vehicle's higher logic. There is where decisions like which objects to pay attention to and what to do about them. For example, no need to adjust your driving for parked bikes or vehicles on the side of the road, but avoiding one veering into your lane is imperative This higher logic mimics human attention and decision making. It also ensures the vehicle avoids panicking at the recognition of every new object it detects.
Uber released the following statement upon publication of the news:
We're actively cooperating with the NTSB in their investigation. Out of respect for that process and the trust we've built with NTSB, we can't comment on the specifics of the incident. In the meantime, we have initiated a top-to-bottom safety review of our self-driving vehicles program, and we have brought on former NTSB Chair Christopher Hart to advise us on our overall safety culture. Our review is looking at everything from the safety of our system to our training processes for vehicle operators, and we hope to have more to say soon.
The new information makes it distinctly clear that fault in the crash should be placed squarely on Uber, the manufacturer and designer (and even perhaps Uber's marketing partners, if outsourced).
Because the error in software or equipment, if you will, in addition to what authorities have cited as an inattentive safety driver who was in the vehicle at the time, damages in this case are likely the responsibility of Uber. The two legal theories that govern these areas of personal injury law are defective products and simple neglect. Like any other commercial entity with vehicles on the road, Uber owes a duty of care not only to its passengers, but also all other drivers and pedestrians who encounter its vehicles. The designer of the vehicle (or in this case, the vehicle's autonomous programming) owes a duty of care to ensure its programming will pose no threat to those in its cars and on the roads.
With the proliferation of autonomous vehicles on the roadways, legal liability in accident cases involving them will need to become clearer through legislation and precedent.
If you have any questions about filing a personal injury claim and would like to speak with an accident attorney, call Panio Law Offices in Chicago. We work hard to fight for our client's rights. Consultation is free and we do not collect a fee unless we recover damages for you. Call us today at (708) 928-8680. We can help.