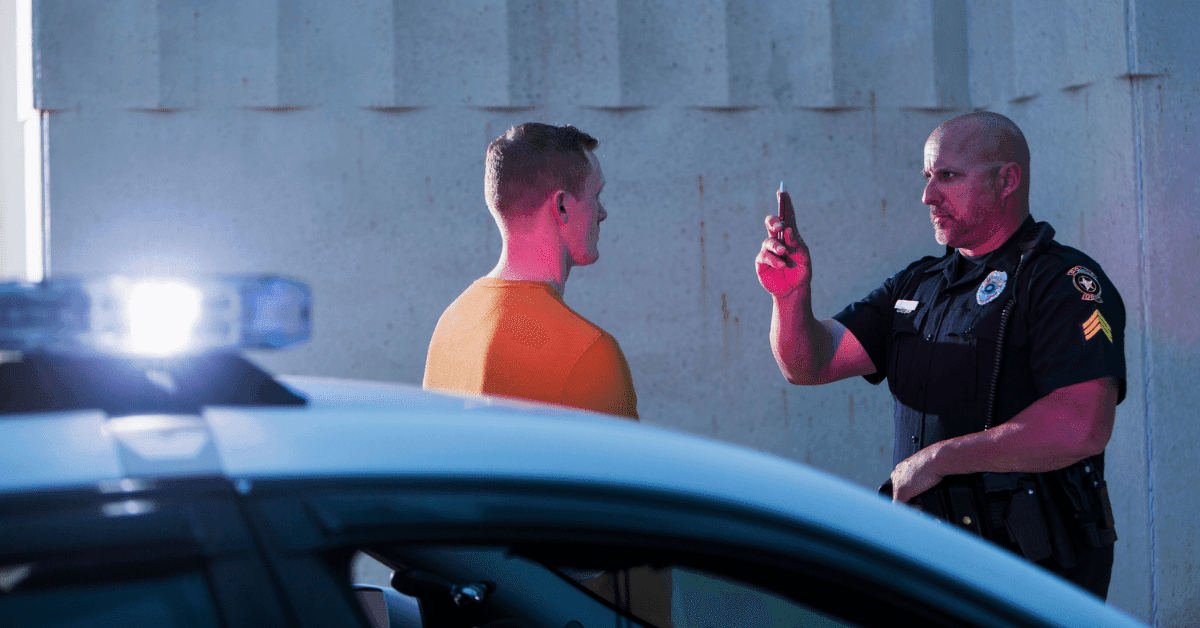 Many individuals know the dangers of drinking and driving. However, accidents involving drunk drivers continue to be a prevalent issue. While getting into any car accident can be scary and stressful, being hit by a drunk driver can add an extra layer of confusion on top of it all.
The unfortunate reality is that these accidents are far from uncommon. Statistics show that 29 people in the U.S. die in car crashes every day involving an alcohol-impaired driver - that comes out to one death every 50 minutes. In 2017, alcohol-impaired driving caused 29% of traffic fatalities.
With this in mind, it's important to know what to do if you're ever hit by an alcohol-impaired driver and what your legal options are for financial recovery.
Steps to Take After Being Hit by a Drunk Driver
If you believe you were hit by an alcohol-impaired driver, the steps you take following the crash are essential to ensuring you receive maximum compensation for your injuries and other damages.
1. Call the Police
This is especially important after being involved in a drunk driving accident. The police officer that arrives on the scene will document what happened and ensure that the drunk driver does not get behind the wheel again. Regardless of the severity of injuries, it's essential for everyone's safety to contact law enforcement if you suspect you were hit by a drunk driver.
2. Interacting With the Other Driver
Make sure to pull off the road so you are not in the middle of the roadway. Hopefully, the other driver does the same. This is typically the time when you could exchange information with the other driver, but this could be difficult if the other driver is intoxicated. While you cannot tell for certain if the other driver is intoxicated, make note of what you see, hear, and smell.
3. Collect Information
As with any car accident, make sure to collect as much information from the scene of the accident. This information will be used by your personal injury attorney to show how the accident occurred in order to help you obtain compensation for your injuries. Evidence you can collect includes the at-fault driver's name and insurance information, witness information, photos of the scene, and any visible injuries.
Liability Can Be More Complex
It's important to note that the drunk driver who caused the accident may not be the only one who is at fault. In some cases, social host liability or dram shop laws may apply. These are laws that could hold third-parties accountable for injuries if alcohol was given to an individual and that person's actions caused injury to themselves or another person.
Dram Shop Laws
Dram shop laws in Illinois allow for those injured by an intoxicated person to bring a claim against the restaurant, bar, or other establishment that provided the alcohol. In a successful Illinois dram shop claim, it must be proven that:
the person who caused the injury was intoxicated at the time the injury occurred

the establishment sold or gave alcohol to the intoxicated person

the alcohol consumed by the intoxicated person caused his or her intoxication

the injuries resulted, at least in part, from the intoxication

as a result, the injured person suffered personal injuries or property damage
Social Host Liability Laws
Social host laws are very limited in Illinois personal injury cases. If a person leaves a house party after drinking and gets into an accident, that person or the person injured in the accident cannot bring a claim against the social host. The only exception to this is if the social host knowingly gave alcohol to someone under the legal drinking age of 21 and the minor caused injuries due to intoxication.
Your personal injury attorney will be able to put together a timeline of the events leading up to the accident to determine if any of the above liability laws apply to your drunk driving accident case.
Extra Damages
Those injured in drunk driving accidents may still receive compensation for injuries related to their out-of-expenses (medical bills, lost wages, property damage, etc.) and non-economic damages (pain and suffering, loss of enjoyment of life, etc.).
Punitive damages are an extra type of damages awarded in personal injury cases that are meant to punish the wrongdoer (such as the intoxicated driver). In Illinois, a jury or judge may award punitive damages if it can be shown that "defendant's conduct was with evil motive or with a reckless and outrageous indifference to a highly unreasonable risk of harm and with a conscious indifference to the rights and safety of others."
Keep in mind that Illinois caps punitive damages to three times the amount of your awarded economic damages. An experienced personal injury attorney can help decide whether punitive damages can be sought in your own accident case.
Protecting Your Rights
The good news is that it will probably be easier for your personal injury attorney to prove that the drunk driver was the one responsible for the accident that caused your injuries, especially if the drunk driver was charged in criminal court.
Your attorney's job moving forward then is to determine if any other parties are liable for the accident and how to go about ensuring you receive maximum compensation for your injuries. If you've been injured in a drunk driving accident, don't hesitate to turn to Panio Law Offices in Chicago for effective legal representation.
Contact our firm at (708) 928-8680 to schedule your no-fee, no-obligation consultation.