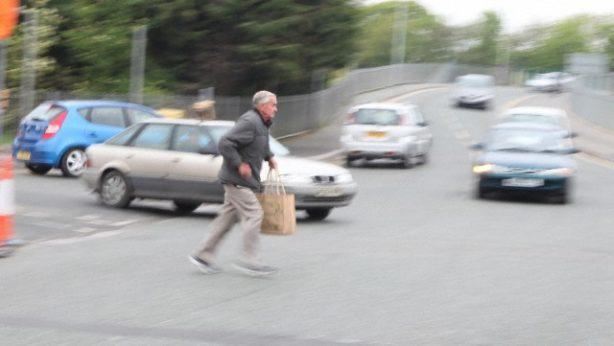 When a pedestrian is injured by an oncoming car, odds are that serious injury will occur. After all, the human body is no match for a two-ton automotive vehicle, let alone one moving at moderate to high rates of speed.
When a pedestrian is hit by a driver, it is important to know your options and the steps to take to preserve your rights to compensation. There are actually two possible defendants in a case such as this: the at-fault driver and, perhaps, the local municipality where the accident took place. This blog post will discuss factors related to filing a claim against the at fault driver when a pedestrian is injured in an auto accident.
Steps to Take Immediately Following the Accident:
Of course, immediately following an accident, nerves are on edge and adrenaline is pumping. Your most immediate concern should be getting out of danger and securing appropriate medical treatment for your injuries. So, it may be difficult to maintain the presence of mind, amid all of the confusion, to tick all of the boxes necessary to preserve your legal rights right away. Yet, getting medical treatment right away is also an essential component of protecting your legal rights. The fact is that insurance adjusters often presume that individuals who delay seeking medical treatment following an accident have not been seriously injured. So it's vital to both your health and your legal rights to ensure you seek immediate medical care following an accident, even if it is inconvenient to do so at the time. It is also important to document the facts in your case and identify any witnesses who can attest to conditions at the time of your accident as much as is possible. Taking photos, after the accident (or having someone do so) can aid any resulting personal injury claim immensely.
Filing a Claim Against the At-Fault Driver:
When a pedestrian is injured in a car accident, the driver is typically found to be at fault, even if the pedestrian was not found to be in a crosswalk. This is not always the case, but typically true. Most states require drivers to be alert and aware of what is going on around them, pay attention to all road hazards and drive defensively. A pedestrian, in most cases, is considered a hazard on the road, and drivers are required to be aware of their presence and avoid them in the course of their driving.
Of course, a driver does not have the right to J-walk and expect compensation when that causes an accident. But, often, if the pedestrian can show they were paying attention to their surroundings or that the driver was not, when they were crossing the street outside of a crosswalk, it is possible the driver will be found liable for injuries or that the two may share in the responsibility for damages (see our blog post on comparative negligence).
If you have been injured in a car accident and wish to speak with an experienced personal injury lawyer, call the skilled accident attorneys of Panio Law Offices in Chicago. We work hard to recover the highest damages to which our clients are entitled. Call us at (708) 928-8680 today to speak with an attorney and get the representation you need. Consultation is free, and we never collect a fee unless we recover damages for you.